Barnsley Resort – Georgia
Barnsley Resort is a relaxing luxury destination in the foothills of the Blue Ridge Mountains in Georgia. 60 miles north of Atlanta, Barnsley Gardens Resort welcomes guests with their 90 guest rooms and suites. Barnsley was the setting for our trip with Toyota to experience the 2014 Tundra full-size truck. It was a great mix of luxury and the great outdoors, and provided the perfect setting to experience a truck which is both rugged and refined.
The suites were essentially small houses or duplexes, and reminded us of timeshare resorts that we've previously stayed in. The cottages are located within an European style village inspired by the architecture of Andrew Jackson Downing. While we were only there for one night, you could easily be comfortable in one of their cottages for a week or more. It might take that long to experience everything Barnsley has to offer.
Visiting Barnsley made us think that this is what luxury camping must be like. The range of camping accommodations goes a little something like this; under the stars, tent, RV, cabin, resort suite. While they offered campfire circles, horseback riding, fly fishing, and hunting, Barnsley also includes a golf course and spa. Where else can you experience the activities of camping while your wife enjoys a resort spa? It's the best of both worlds for a couple who has trouble agreeing on vacation getaways.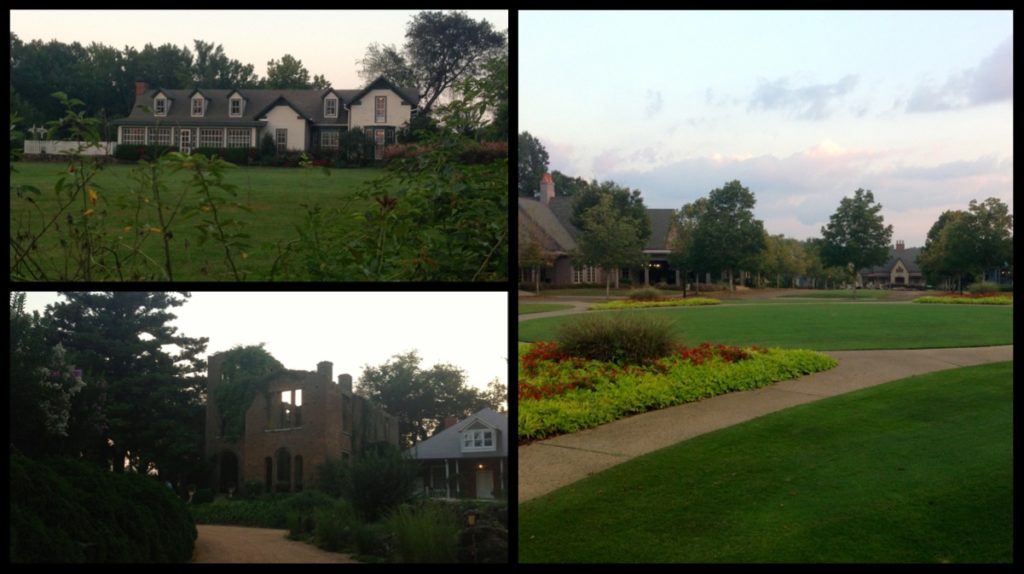 The star of the resort was clearly the Manor House Ruins which have been converted into a one of a kind setting for outdoor dining. Our hosts at Toyota made great use of the ruins to present a delicious outdoor dinner featuring local cuisine. The meal was prepared by Empire State South, and they featured Terrapin Beer. The ruins are also available for weddings, which we imagine would be unique and stunning.
Overall we found Barnsley Resort to be a relaxing outdoor resort and would have loved the opportunity to stay longer. It's a destination that would likely make your wife comfortable while you pretended to be roughing it.