Canoo Unveils Electric Truck
We like different, and a new automotive company, Canoo has just unveiled an electric truck that is certainly different. Unlike the competition from Tesla however, this truck is both different and doesn't look like it was designed by a 4 year old. The snub nose is definitely distinctive, and we really think it works based on these images. Canoo has just entered an increasingly competitive market for electric pick-up trucks, a market that doesn't technically exist yet as none of its competitors have actually come to market yet.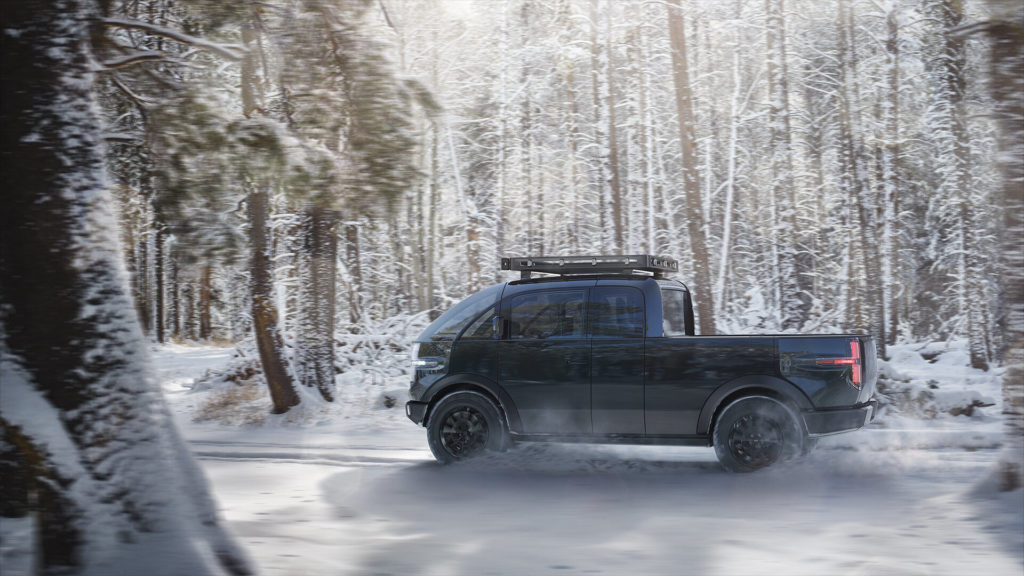 "We are so passionate about building vehicles that can change people's lives," said Tony Aquila, Executive Chairman, Canoo. "Our pickup truck is as strong as the toughest trucks out there and is designed to be exponentially more productive. This truck works for you. We made accessories for people who use trucks – on the job, weekends, adventure. You name it, we did it because it's your platform and she's bad to the bone."
Canoo's pickup truck was built with several unique features and options to help customers do more with their vehicles:
Pull-out Bed Extension
Fold Down Worktable + Cargo Storage
Flip-Down Side Tables
Side Step + Storage
Modular Bed with Space Dividers
Multi-Accessory Charge Port
Integrated Overhead + Bed Perimeter Lighting
Roof Rack
Camper Shell
The pickup truck is the third vehicle that will be based on the company's proprietary multi-purpose platform architecture, enabling the accelerated development timeline. Canoo's EV platform functionally integrates all the critical components of an electric powertrain to be as flat and efficient as possible. Traditional EV platforms have power units, shock towers and mechanical steering columns that protrude into the vehicle and take up space. By incorporating steer-by-wire and other space-saving technologies, Canoo's thin platform, with no need for an engine compartment, allows the company to offer a flatbed size comparable to America's best-selling pickup truck on a smaller footprint. This makes the vehicle easier to maneuver and more convenient to drive and park in any terrain.