Five Camping Tips for Beginners
We grew up camping, but sadly don't make the opportunity to do it very often anymore. It's a very economical way of traveling and vacationing, and reconnecting with nature can do wonders for reducing stress. If you're looking to unplug from your digital lifestyle, and head out to the wilderness for your next adventure, we've prepared our five favorite camping tips to share with you today.
1) Camp Only in Appropriate Areas
There are plenty of legitimate places to go camping, without resorting to making your own campsite in seemingly open land. We highly recommend visiting the numerous National and State Parks with designated camping areas. They are generally safe, economical, and often provide some amenities. However you can also find primitive camping areas if that is more your speed. Organizations (such as Boy Scouts and Girl Scouts) and many local churches also provide facilities for camping that have been cleared for such activities. When you make your own campsite in the wild, you risk impeding on private property, or camping in an area that is unsafe, like a flood plain or hunting grounds.
2) Be Prepared
Be Prepared is the Boy Scouts motto and something we learned as youth that applies to all life situations, but particularly camping. We prefer driving to our camping locations, rather than hiking, biking, or paddling our way in. That makes it easier to bring everything and anything that you might need for a camping excursion, even if you just leave it in the truck unless its needed. However if you are hiking, you'll want to keep that pack light. Don't sacrifice on being prepared however, just consider smaller and more light weight ways of solving problems. Water proof boots and a flashlight are probably no-brainers for a camping trip, but don't forget survival items such as a lighter, multi-tool, cord, and a first-aid kit.
3) Utilize Solar Power
Many people like to be off the grid when they go camping, but it's a modern world and you're probably going to at least keep your smart phone charged. Assuming you have a signal, your phone can serve as a great resources in camping and survival situations. Even if you are out of range, your phone can be utilized as a compass, GPS, light, and a camera. So we highly suggest utilizing solar power and back-up battery systems to keep your phone charged. Many of these devices can charge an internal battery off the sun during the day while you are out being active (even strap them to the top of your backpack) and then use the energy stored in the battery to recharge your phone while you sleep.
4) Hydrate and Energize
Keeping your phone charged is a luxury, but keeping your body charged is an absolute necessity. This is especially true if your typical day involves sitting at a desk or watching too much television. When you go camping, you're active for many more hours of the day than you may be accustomed to, so you're going to want to bring water and a source of extra energy with you. For our money, there is no better energy drink value than Rip It Energy, available for just 99 cents per can. If you're trying to minimize weight in your pack, they also offer an energy shot version. Rip It gives us real energy to hit the trail, pitch the tent, and gather firewood to cook dinner.
5) Take Only Photos, Leave Only Footprints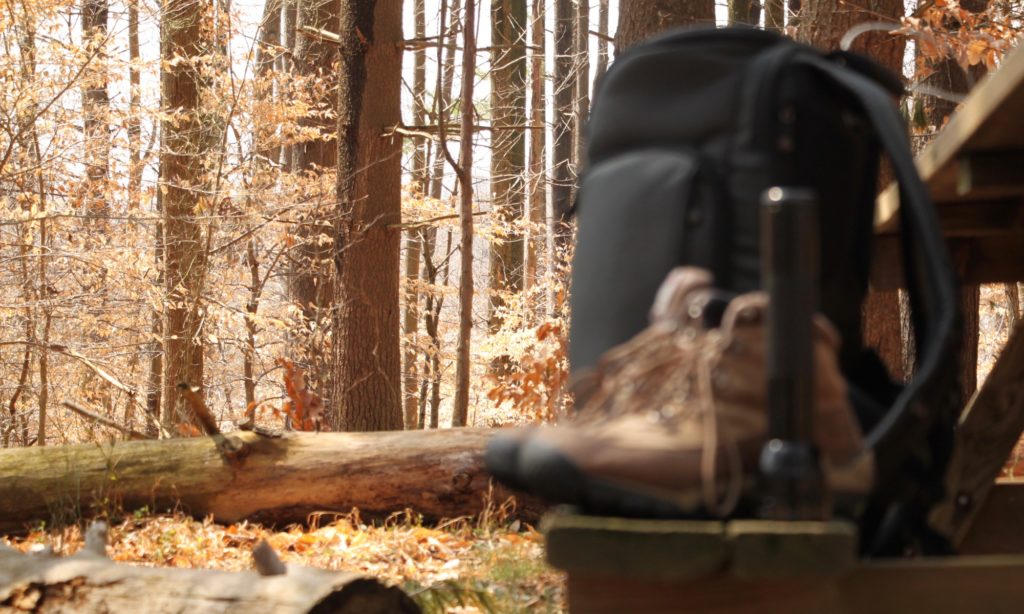 Our final camping tip is definitely our favorite, and part of the Leave No Trace philosophy of naturalists around the world. In order to preserve nature for future generations, we must all commit to enjoy it, but leave it as we found it. That means to only use dead wood you find on the ground for fires, but to also extinguish your fire responsibly. Responsible campers know that taking wildlife or fauna with you when you leave can upset the ecosystem, and introduce invasive species to other areas. Low impact camping is a conscious decision to stay on established campsites and trails to minimize the impact on the area. Everything you bring with you when camping should go with you when you leave, especially your trash. Please join us in pledging when you camp to Take Only Photos, and Leave Only Footprints.